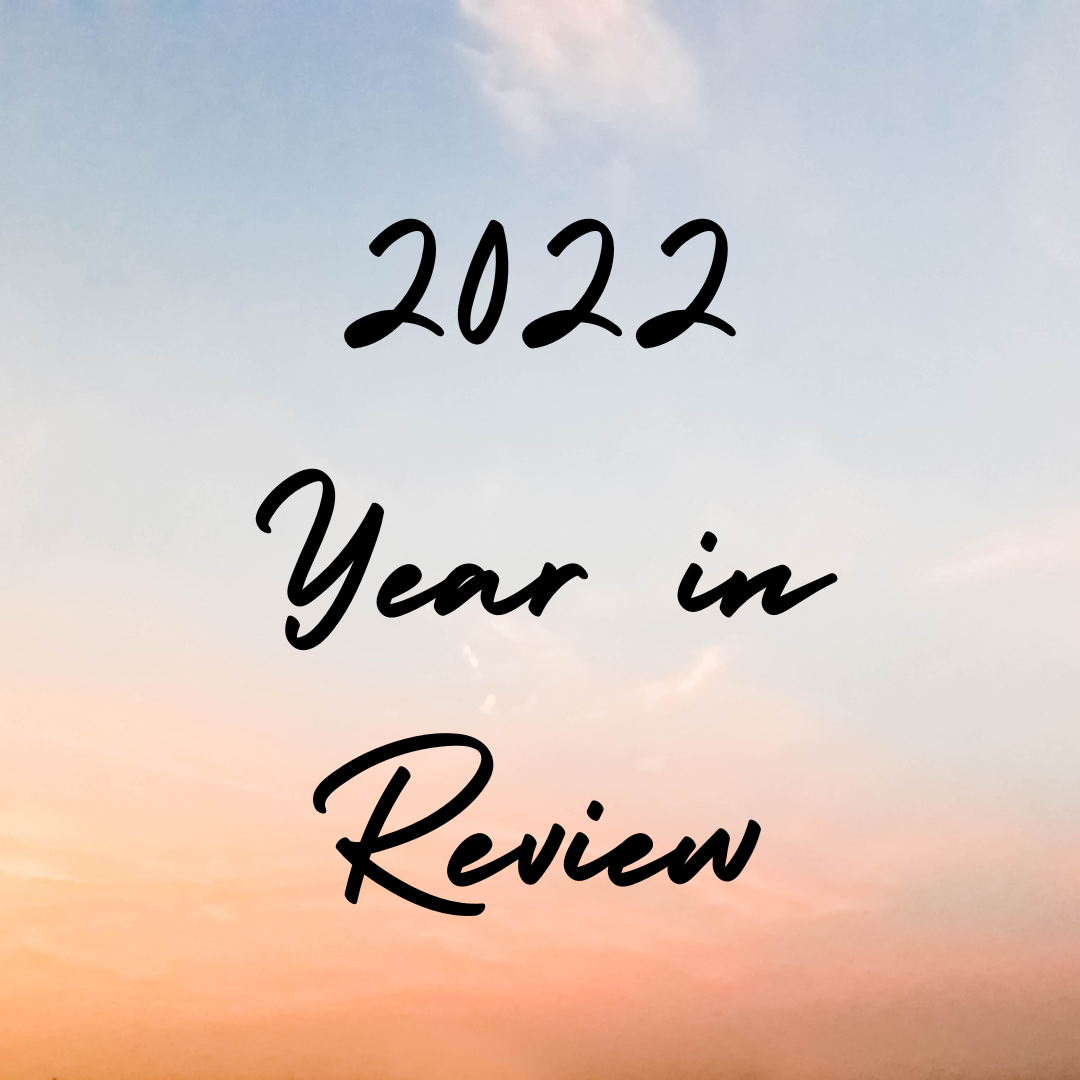 Christmas has passed, the new year is yet to come, and I'm reviewing 2022. It's important to acknowledge our growth. For me, it's imperative. I have a way of plowing through things, always moving forward and glossing over important lessons in my life, but that will no longer be the pattern. 
By reviewing 2022 highlights in this blog, I am bringing my own awareness to what I've learned, overcome, and celebrated. But I won't get stuck ruminating about the past. I think it's important to look back to learn about our self and as fuel to keep moving forward.
Below are some of the highlights of my year and links to the original posts.
January, I wrote about how rejection is protection and redirection. It's something I think about every time something doesn't go in the way I thought it would. 
February, I was learning how to show up as myself and not just putting out content as a coach. I was "unbranding" myself and it was freeing. 
March marked the one-year anniversary of breast cancer diagnosis and I shared some of the wisdom that I leaned on during that year.
April, I rolled out a page on my website dedicated to the blog posts I wrote during my cancer journey. Amongst all the blog posts and essays I've written these are some of the most read pages although I wish that weren't so. That said, I'm grateful that they are a resource for others.
May brought an awakening within awakening as kundalini energy awoke with my body. I began to experience a deeper level of healing and feminine energy that continues still. This experience garnered two posts, so here is part two. 
June, I wrote about my experiences healing through mediumship and medium school. It was a magical and healing time. And, as the Supreme Court ended protections for women's health care, I shared my abortion story. 
July, I shared some of the ways that Spirit speaks to me. Synchronicities, divination tools, songs, and even typos are part of our shared communication.
August, I wrote that my spiritual path was about healing, and then I started energy healing. I shared my first channeled energy healing session on my YouTube channel.
September, I opened for business. 
October, I experienced assisting my uncle through his transition, it really was an extraordinary gift in two parts.
November, I wrote about my sexual awakening. I thought it was brave for me to share it and I look forward to sharing more in the future. I also wrote about awakening to self-love. In hindsight, my awakening has been about healing and awakening to the many aspects of myself. 
December, I was in what I call the "in between". 
What an amazing year 2022 has been. My awakening has moved forward and has become more than I could have imagined. I received so many gifts and blessings. I have healed from cancer and have regained my health. There is much to be grateful for this year.
I have no idea what 2023 holds for me, but I'm looking forward to all of it. I'll have to start thinking about what my word for 2023 will be.
Thank you for being with me on this ride dear reader. I am grateful for you and may your 2023 be blessed with safety, love, and peace.
Today's image was made in Canva.
Be well,
Nikki