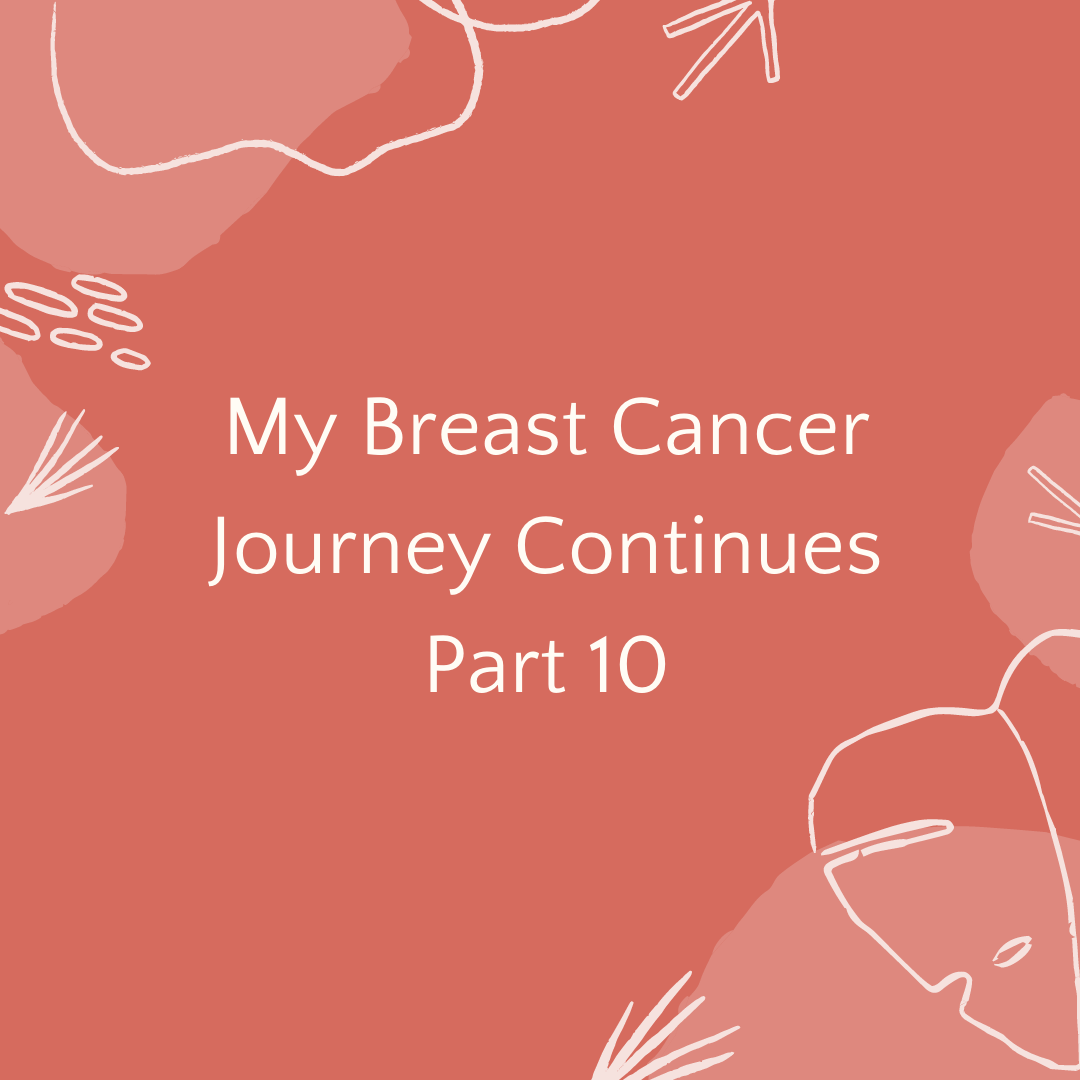 Good News, Genetically Speaking.

On Wednesday, I received the results of my genetic testing. Negative. It was all negative. Which means that, genetically speaking, I have no predisposition to many cancers, including breast cancer. I am so relieved and grateful.
Why is this important? Because it confirms my other tests. The cause of my cancer was hormones and provides important information for my doctors. It helps them create the most effective treatment plan customized for me.  
It also confirms that my sisters and nieces are less likely to carry cancer genes. That said, my sisters now have two first-degree connections that have had breast cancer, me and my mother. And anyone with two first-degree connections with cancer must take greater care with their breast health.
Remember your breast self-exams, and if you find any changes, see your doctor.
Ups and Downs.
We celebrated the good news from the genetic testing, but I began to wonder about the future. My vibration began to sink as my wondering didn't provide clear answers. I was in my head and not in my heart. It was a low point in my week.
Then the universe sent me a signal in the form of films. First, I watched The Warrior Queen of Jhansi. (Such a great story! Highly recommended!) When I finished watching that film, I watched the tail end of Crouching Tiger Hidden Dragon, and then I noticed that Red Sonja was next on the schedule. Are you sensing a theme?
To complete the empowered woman theme, and add a modern day example, I learned a short while later that the chief engineer for the new electric Ford 150, is Linda Zhang. So, it seemed like the universe was sending me a signal to be strong, be a warrior, and anything is possible.
My thoughts came back into the moment. I was gentle with myself and realized that I needed some self-nurturing. Nurturing myself doesn't come natural to me. It's something that I've developed and worked on for the past year. It's a tool that I've add to my self-care toolbox. This week I remembered to use that tool – and it really helped me.
Warriors come in many forms. 
I Received my Second COVID Vaccine on Friday!!!
As with the first dose, I had muscle soreness in my still tender, post-surgical pectorals. The second dose also came with mild flu-like symptoms and a low-grade fever. It felt like my body was fighting something off which is exactly what it feels like to build immunity. And by Sunday I felt well again. What a relief!  
If you, or someone you know, are hesitating to get your COVID vaccine, please use me as an example. If I can be healing from cancer surgery and handle that vaccine, you/they most likely can too. Let's all get vaccinated, end this pandemic, and get on with our lives.
Sunday Blessings.
On Sunday my husband had a friend over. They are both fully vaccinated, so we enjoyed our time together without masks. We ate a good meal, watched some playoff basketball and hockey, and laughed a lot. In the evening the guys went out to the balcony to smoke, drink, and laugh like old men. It filled my heart with joy.
Lessons This Week.
It's helpful to know what's in our self-care toolbox and remember to use those tools when we need them. We can care for and nourish ourselves when we need it. What's in your self-care toolbox? Is there anything that will serve you now in this moment?
Let's expand our definition of self-care to include our healthcare needs. Whether it's our annual exam or going to the doctor when we find a lump, and everything in between. Our healthcare is self-care. This includes our mental health. Maybe this is obvious to you, dear reader, but self-care is something that I've learned over time.
Joy boosts vibration. Look for joy and let it nourish. Take it in and feel it in your awareness and body. It's a powerful vibration boost.
We are leaders, warriors, and we are capable of anything we put our energy towards. It's easy to forget when life presents challenges, and our energy is low. And it is always true. We have so much potential within us. We got this.
May this be of service.
Be well,
Nikki