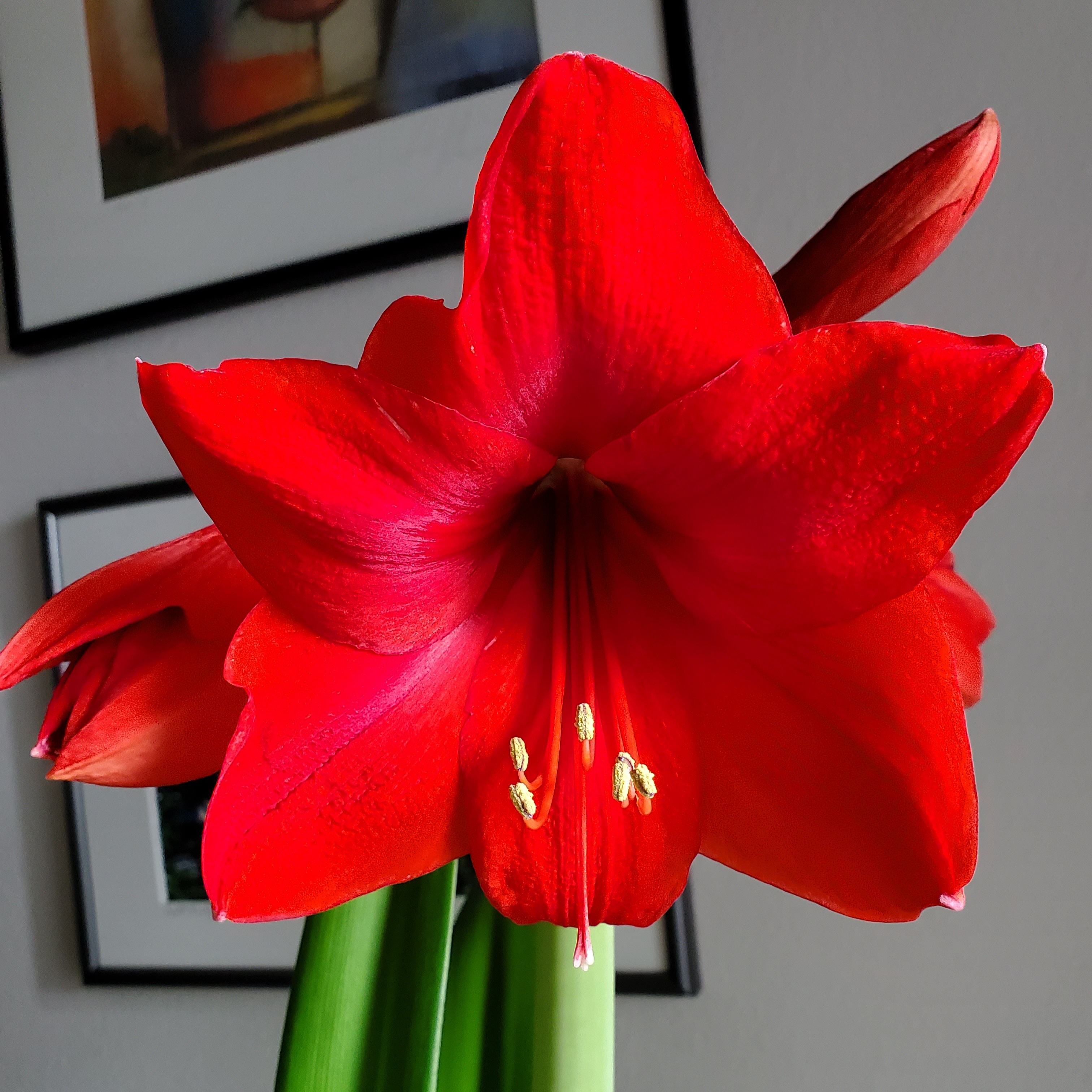 It's beginning to look a lot like Christmas.
It can be the most wonderful time of the year.   
For many though, we are mourning someone's last Christmas, or wishing that someone please come home for Christmas.
Our holidays may be a run, run Rudolph, or o' holy night.
Maybe we're looking for mistletoe and holly, in a winter wonderland.
Whether it's silent night, or rockin' around the Christmas tree, may it be merry and bright.
Have yourself a merry little Christmas and joy to the world.
Believe,
Nikki
The picture this week is mine of an amaryllis that bloomed a couple of weeks ago.

How many holiday song titles did you count in this post?