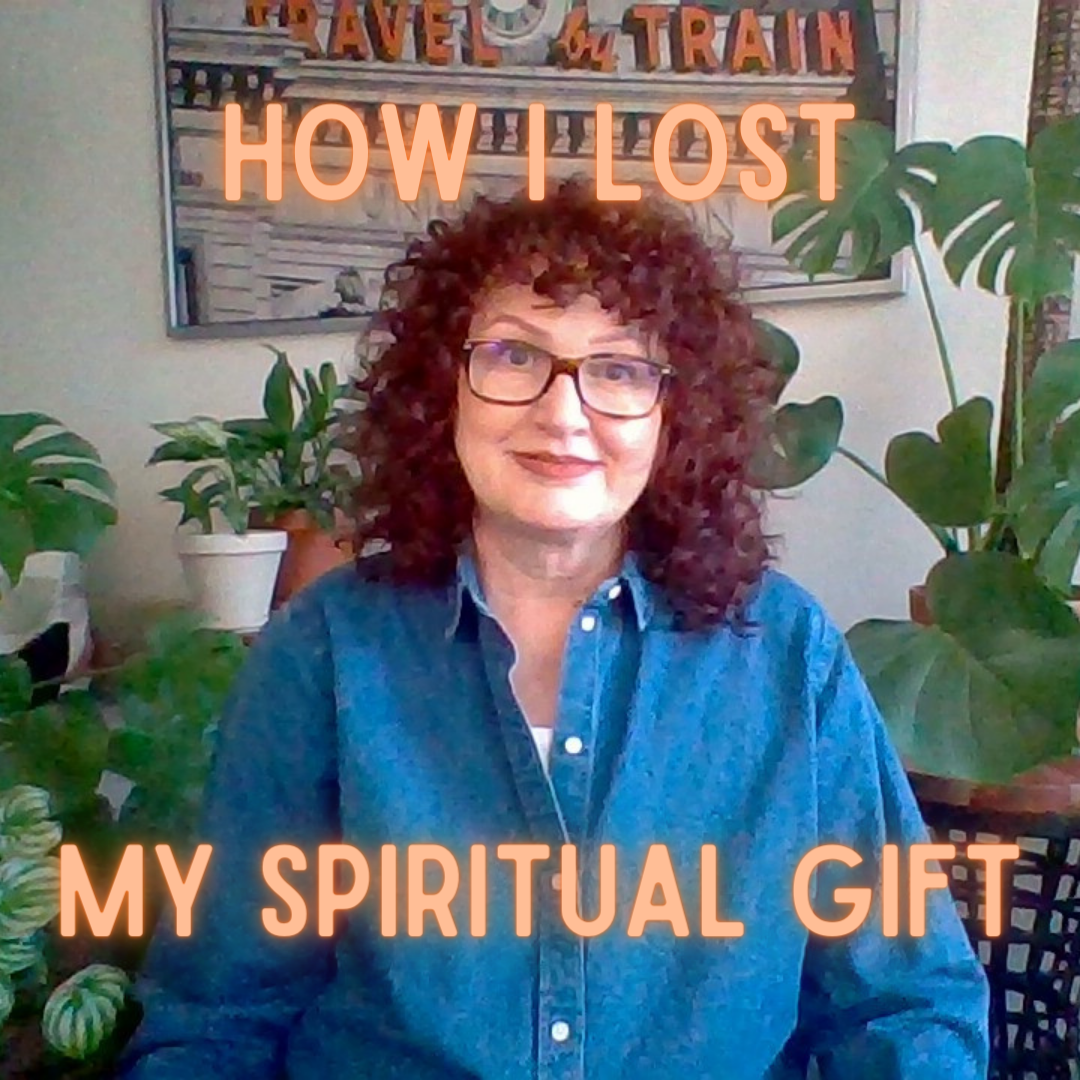 Last week, I kept the same creative scheduled but one little change made all the difference. I changed my intention, that changed my energy, and that set off a series of events. Like one of those domino courses, each one sets off the next and, in the end, much is changed.
I had been thinking about the topic for my next YouTube video, feeling into my heart and soul for their input. I had an idea that I was interested in, but I thought I could do better. Then I remembered an intention that I heard recently and moved forward with that. I connected with Spirit, and I asked to be of service to the collective and to speak from my heart and soul. The answer came in almost the same moment.
I was guided to tell a story about a situation that occurred last year, and that I had recently found clarity around. The situation had been rolling around in my mind as I sorted through my feelings and new understanding. It was fresh in my awareness and Spirit was guiding me to tell the story. I wasn't sure how it would be received but I was determined to follow guidance, so I began to write the story.
The words flowed. I wrote about my experience with mediumship and how I had lost the gift. I wrote about how I had recently received new insights from an Eckhart Tolle video in which he told a story about a spiritual leader losing their gifts and turning to fraud to mask the loss. There were many lessons in that for me and Spirit wanted to me to tell my story.
Later that same day, I recorded the video. I shared the story about my experience with losing mediumship and all the things I learned. I still wasn't sure how the video was going to land on my channel, but I continued. I followed guidance and told the story I was guided to tell from my heart and soul. I was vulnerable and shared my feelings. I told it as a cautionary tale to be of service to others. I edited, loaded, and scheduled it for the next day.
Link to the video on YouTube, How I Lost My Spiritual Gift.
Friday morning, I checked the video on YouTube to ensure that it had been published. It was up and already had two views, important to the algorithm, so all was well. Forgetting about the video, I spent the rest of the day doing whatever I wanted to, a treat for myself for setting the intention and following guidance.
I walked near the river, had a coffee at one of my favorite spots, shopped a little and enjoyed my own company. It was a day full of beautiful energy and I was proud of myself for getting out and making a good day of it. The energy felt like a vacation, and I was loving it, a stark contrast to my usual Fridays spent cleaning bathrooms and floors at home.
Later that afternoon at home, I decided to check on the video to see how it was performing. I didn't expect much and what I found shocked me. The video that I had little confidence in, the story I wasn't sure about, had over 100 views. It was a huge number of views for my still very small channel.
Over the weekend, the video continued to receive views and gain momentum. Then people started leaving comments. Others had experienced the same thing and shared their stories. Some people wanted to reassure me that it would come back and to not give up hope. A few people shared the synchronicities and clarity they had realized from the story. The energy was beautiful. I started gaining subscribers. My YouTube channel was blossoming.
There was a point on Sunday, that I realized that had this happened just a few years ago, I would have probably been overwhelmed by anxiety. When a big new project or opportunity came up, anxiety would kick in and I would overthink the situation into a huge pile of stress. Having this video, and my channel, get so much attention was a good test to see if I would, once again, repeat the old pattern.
My anxiety remained dormant, and I didn't overthink the situation. That realization meant that I was celebrating something in addition to a well received video. I was celebrating my growth. Situations that would have been challenging for me to deal with in the past, were comfortable. I stayed grounded and embodied. I stayed within my own heart and soul, and out of my head. That's growth for me.
It was one of those situations, and stories, that comes with many layers of reminders, lessons, insights, clarity, and new experiences. I was reminded to allow Divine timing and to go with the flow of the energy in my life. I was reminded to use my gifts to serve the collective. I learned about myself and how I handle almost everything differently than I used to a few years ago. There were insights gained into my creative process. And I gained clarity about a way forward. Having a popular video brought forth new experiences and many new subscribers.
It's been fun watching my channel blossom and interacting with viewers and subscribers. I have no idea where it's all going, but for now, I'm grateful to learn how far I've come in my awakening process. I'm grateful for all the beautiful energy coming my way. I'm grateful for my growth. I'm grateful for this multilayered story.
The image today is the thumbnail from the video.
I'm grateful you're here. 
Be well,
Nikki