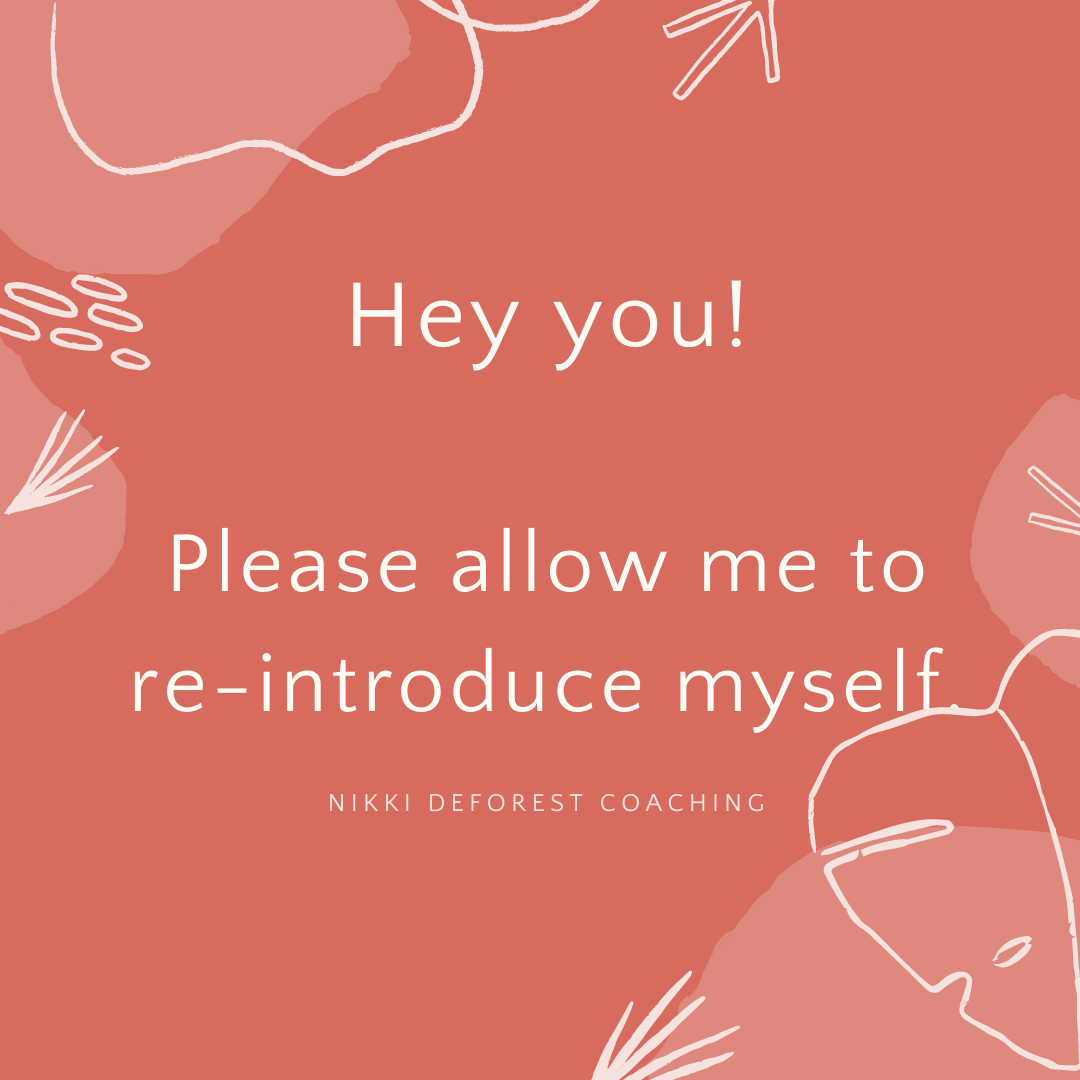 A couple of weeks ago I decided that I would re-introduce myself when I reached a certain number of followers on Instagram. I was looking forward to it and started to think about what I would post.

That 'certain number' came and went. I didn't know what say.
So, I gave myself grace and let that self-imposed deadline come and go. But I still wondered what I would say and how I would introduce myself. I let it roll around in my head, in the background, for a while to try and figure it out.
After a week, I realized that I didn't know how to introduce myself because I'm experiencing personal growth, an important value of mine.
In recent weeks, I've been taking a lecture series with Eckhart Tolle (Being the Light: An Inner Journey to Accelerate Conscious Evolution in Times of Crisis). And I've been learning, growing and expanding my consciousness.
And, in recent days, I felt a shift in my mindset and consciousness.
I've had a few such shifts in 2020 and each one has changed the trajectory of my life and career. Each one came with a new understanding, a new perspective, a new strength, a new peaceful calm.
Sometimes the changes have been big, I was brave and quit my job in March. Some changes have been small, I launched as a career coach before realizing that mindset coaching is more in alignment with my heart.
This current shift might be taking me in another direction. I'm not sure yet. I'm still processing. And I have several more weeks of classes with Eckhart Tolle, so I may experience even more shifts and changes.  
That's the thing about personal growth, you never quite know what you will learn or what changes will occur.
Which is why personal growth can be scary.  
A couple of years ago I was too afraid of the unknown to step out of my comfort zone and make change. I was afraid of what may happen to my marriage of 20 plus years. I was afraid of not knowing if I could change my life and career. I was afraid of not knowing the outcome of such changes. I was fearful of a lot of things.
Then, with the help of my coach, I started to make changes. I grew braver with each action, each baby step. With action, my stuckness started to loosen. And with self-care, I started to heal from burnout. And with time, I learned to love myself and create a life and career that I love.
I've learned that if you're a little brave and have a little faith in the Universe/God/Source/Spirit, you can make a personal growth path for yourself. You can find new understanding, new perspective, new strength, new beauty, new depths to current relationships.
My commitment to my own personal growth led me in the direction of the life and career that I love, coaching.
Now, I get to help women dealing with the same things that I've experienced and grown from. Which is why I talk about quieting the inner noise, stuckness, burn out and mindset.
So, please know that you are kind, smart and brave no matter what you feel like today.
Know that everything that you have done, or have been, up until now has prepared you for now.
Know that your heart, once cleared of conditioning and pain, will lead you in the right direction.
Know that you are where you are meant to be right now.
And know that you can do, be and have what you want in your life and career.
I guess I just figured out how to re-introduce myself to my new followers.
I'm so grateful you're here.
And, if you're feeling a little brave in this moment, contact me for a Free Sample Session.

Be well,
Nikki