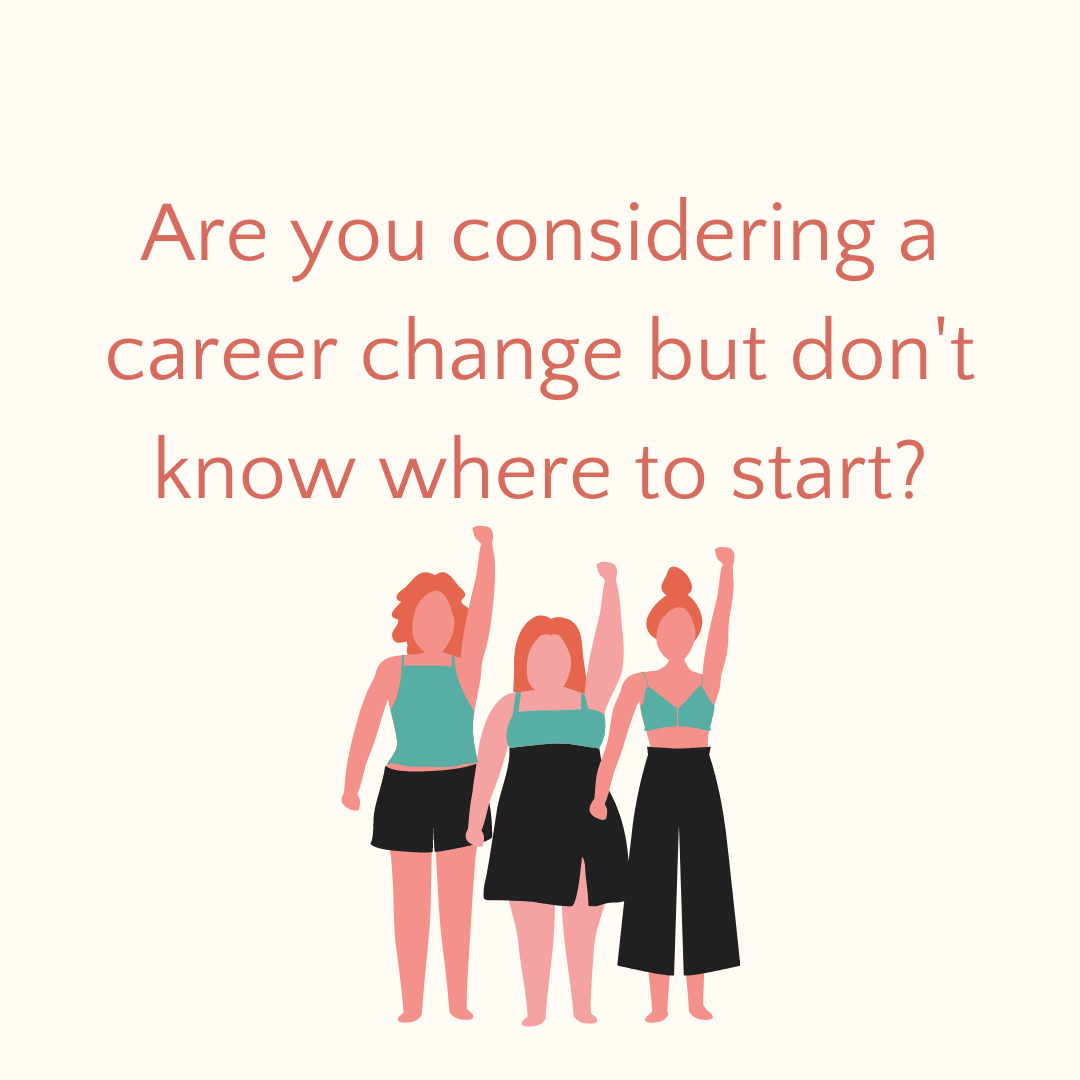 I remember the day that I woke up and realized that my career wasn't working for me anymore. I needed a career change.  

But it was scary! I had no idea what to do or even how to start. So, I hired a coach.
I learned that when you combine your skills, with what you want to learn, and align that with your values you can create a career that will work for you.  
I also learned that it works. I used to be a finance and accounting professional and now I'm a coach! 
So, If you're looking for a new career but aren't sure what you want to do, ask yourself three questions.

1. What can I do?
These can be skills, experience, or interests that you can monetize and anything else that you can or are willing to do for work. Be creative, you have more skills and interests than you think you do.

2. What won't I do?
These are your deal breakers, tasks or skills that you want to leave behind or that no longer align with your values. Be thoughtful, many of your skills may be transferable.

3. What lights me up?
These are interests that engage you, anything that fills your heart with joy and aligns with your purpose, or the jobs that you daydream about. Don't leave anything out. If something seems unlikely you may be able to adjust it to make it work for you.

If you can answer those questions, you have a direction to start looking in for your next career. Start researching, find that job or find a job that is similar. It's surprising how many different careers exist in the world.

Sometimes though the answers don't come that easily and that's okay. Give yourself time to think it over and feel it out. Do what helps you think or process, journal, walk, meditate, discuss it with friends or family.
Take your time. Do not pressure yourself. Important things are worth taking the time to get right.

If the answer still doesn't come, maybe I can help. Contact me for a Free Sample Session, let's talk about your career change. 
Nikki DeForest