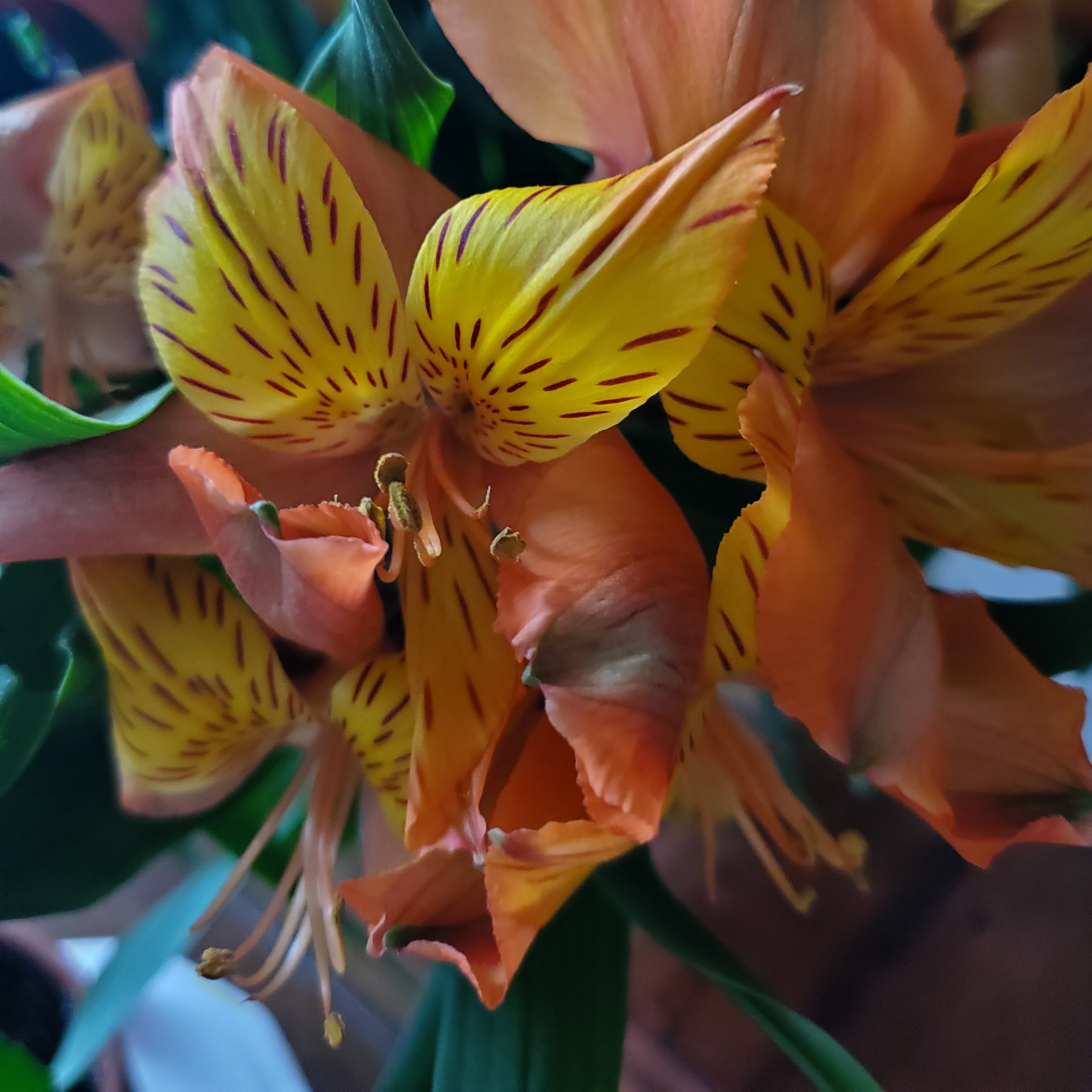 Body, Mind, and Soul, What a Week!  
You may have heard the Buddhist perspective, "you are not your body, and you are not your mind". I believe in this whole heartedly and it is very much my current experience.
My body is experiencing breast cancer. My mind is clear and focused on abundance. My soul is still experiencing a spiritual awakening. The result is a mix of physical pain, mental strength, and spiritual inspiration. What a week!
Body.
The effects of the radiation treatment steadily worsened throughout the week. Redness, sensitivity, and then blisters kept (and still keep) me indoors, away from the sun, and topless.
Yes, you read that right, I've been topless for days. I haven't been able to wear a top since the middle of last week. It just hurts too much, so I spend my days topless and snuggled in a soft blanket. Even now as I write.
There have been a few exceptions to my toplessness, like when the cable guy kept stopping by trying to figure out why our cable was out for several days, when I garden out on the balcony in the afternoon after the sun has moved to the other side of the building, and when I cook.
Healing is in progress. I'm beginning to see some improvement, but as slow as the symptoms presented is as slow as they are healing. With that in mind, I'm hoping to be able to wear a top by mid-week. And then maybe I will be able to get out for a walk. Wish me luck!
Mind.
Being stuck inside seemed like a pain at first, remember the cable was out, but it turned out to be exactly what I needed. Because the Universe, my angels, spirit guides, and ancestors always provide what I need, just when I need it. As they always do.
In those few days while the cable was out, I was inspired by synchronicities and a spiritual download, and have started a new project that has been on my mind since last fall. Fresh inspiration feels so good.
I am so very grateful to be able to work a little. It gives my mind something to focus on other than the isolation, near constant discomfort, and occasional pain. My mind is staying focused on the abundance of inspiration.
Soul.
When I received my breast cancer diagnosis in March, I didn't know how it would impact my ongoing spiritual awakening. Now that I'm through treatment, or at least healing from treatment, I know that there was little or no impact.
Synchronicities paused after my surgery, likely due to the drugs, but within a week they had started again. And since then, I've received several downloads and many, many synchronicities. My spiritual awakening is ongoing and seemingly unaffected by breast cancer.
My soul is thriving regardless of the challenges my body and mind are experiencing. I believe it's been my ability to focus on abundance of spirituality rather than focusing on what is lacking like comfort and freedom. Regardless, I'm grateful for everything I'm experiencing this week. What a week!
Lessons this Week.
Even during times of challenge, we are able maintain our abundance mindset. No matter what the situation is we can look for and focus on abundance.
It would have been easy to sink into a lack mindset, I'm isolated, uncomfortable and in pain. By focusing on what I was abundant in, spirituality and gratitude, my vibration remains high, and I received an abundance of inspiration.
Nothing seems to get in the way of a spiritual awakening. I had my own fears and I also received warnings from spiritual people about radiation treatment. None of it stopped my spiritual awakening. It may have paused for a while but it's still moving forward.
Maybe our souls aren't so delicate that our body can inhibit an awakening. Maybe when our soul says it's time, we awaken regardless of what challenges come. Or maybe, these challenges are part of the awakening process and help us find alignment.   
The Universe, our angels, spirit guides, and ancestors will send us messages and inspire us to take action to help us find our soul path. Be open, the messages don't always make sense to our thinking mind. The messages seem to take us in directions that are outside our comfort zone and that's the point. Our soul path is sometimes very different than our life path.
The picture this week is of flowers that my husband surprised me with this week. Thank you, Chilo!
Thank you for being here dear reader. I am grateful for you.
Be well,
Nikki